OUR HISTORY
DISCOVER OUR HERITAGE
Founded in 1672, C. Hoare & Co. is a twelfth-generation family business. Our heritage comes to life in the bank's museum at 37 Fleet Street.
Learn about our past
Our history
Our founder, Richard Hoare, completed his apprenticeship as a goldsmith and, as goldsmiths often did in those days, set up a business safeguarding gold and valuables under the sign of the Golden Bottle on Cheapside. In 1690 the business moved to our current location in Fleet Street, where it continued to prosper. Richard was knighted by Queen Anne in 1702, and appointed Lord Mayor of London ten years later.
A safe haven
As the bank passed from one generation of the Hoare family to the next, it welcomed distinguished customers such as John Dryden, Jane Austen and Lord Byron and gained a strong reputation for prudent management. Throughout our history, Hoares' Bank has proved a consistently safe haven for its customers' money. We have weathered three industrial revolutions, two World Wars, the Wall Street Crash and successive global financial crises, and we remember every lesson we learn.
The business has witnessed great change, from the foundation of the Bank of England to the introduction of Income Tax and abolition of the gold standard, and we have evolved to meet the times. In 1929, the bank ceased to be a partnership and became an unlimited liability company, bolstering our traditionally conservative attitude to risk.
Banking technology, too, has been transformed over the centuries, from the introduction of printed cheque books to mobile apps and cloud computing. Fundamental principles, however, are unchanging: Hoare family values and a strong sense of social responsibility continue to enrich our relationships with our customers and the world around us.
Our museum
Our museum is located in our Fleet Street branch and customers are most welcome to visit with their relationship manager. Our archivist will take you through the fascinating stories behind a collection spanning four centuries of banking history: highlights of the tour include our display of silver plate and coins, a letter from Captain FitzRoy written on board HMS Beagle, nineteenth-century lottery tickets and the copy-books used by clerks until the mid-twentieth century to practise copperplate handwriting. We are particularly proud to display an original 'golden bottle' – not quite so golden nowadays, but an iconic object in the history and tradition of the bank.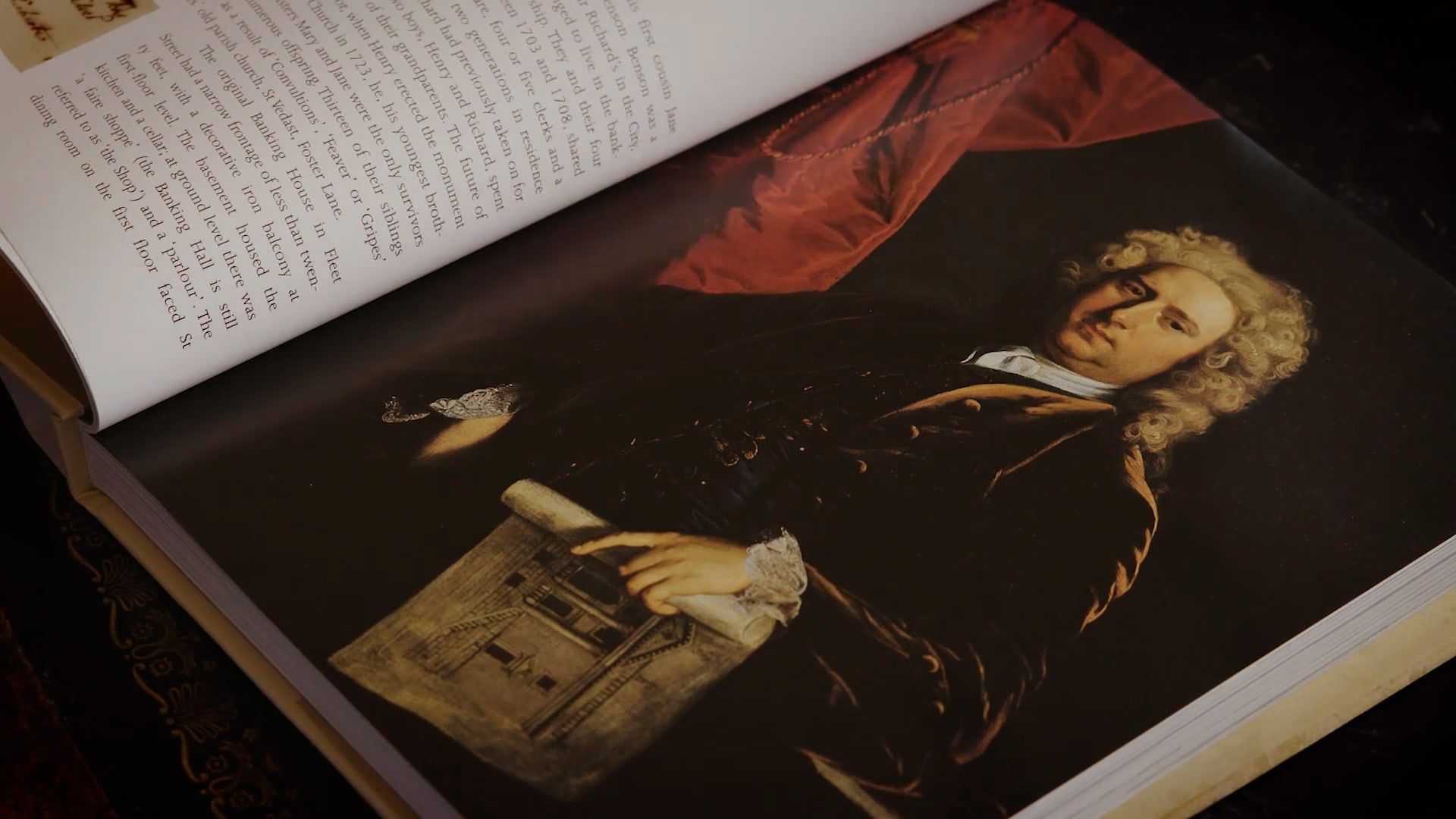 Visiting the museum
The museum is open to customers by appointment from Monday to Friday (excluding bank holidays) from 9.30am to 12.30pm and from 1.30pm to 4.30pm. These hours may change at short notice, so please do not travel to visit us without an appointment. Your relationship manager will be happy to make the necessary arrangements.
Visiting the archive
Historians from all over the world find much to interest them in our archive which contains materials relating to:
The bank
We hold papers documenting the bank's history, including goldsmiths' records, property deeds, partnership agreements, memoranda, correspondence and financial papers. The most frequently consulted records are our customer ledgers dating back to 1673. There is also an index of former customers, which our archivist is happy to check on behalf of researchers.
The family
This collection comprises papers relating to members of the Hoare family, including marriage settlements, Wills, private accounts, and photographs. Please note that much of the correspondence relating to the Hoares of Stourhead is held by the Wiltshire and Swindon History Centre at Chippenham, Wiltshire.
The estates
We hold documents relating to houses and estates owned by the Hoare family through the centuries; these include Stourhead in Wiltshire; Boreham in Essex; Staplehurst and Beckenham in Kent; and Barn Elms and Mitcham in Surrey.
Customers
We hold a number of small collections relating to individuals who have banked with us.
Contact the archive
Once our archivist has established that the bank holds material relevant to your enquiry, we kindly request you submit a letter of introduction from someone familiar with your work ( e.g. your PhD supervisor, line manager or publisher) which will be forwarded for consideration by the bank's partners. Please note that we do not generally grant access to materials under 100 years old.
For further information about our archive collections, or to make an appointment, please email the archivist or telephone on 020 7353 4522.
On arrival, all researchers will be asked to sign a copy of the bank's Confidentiality Agreement.
The use of pens is strictly prohibited. All research notes must be made using non-colour pencils only.
Care must be taken when handling original documents. Weights and book supports will be provided by the Archivist where appropriate. Any accidental damage must be reported to the Archivist immediately.
Laptops and tablets are permitted within the Archive for the purposes of research, although researchers should be aware that space is limited. All such devices are used at the researcher's own risk.
Digital non-flash photography is permitted provided the researcher agrees to sign the bank's copyright agreement form. Please note all images taken should be used for the purpose of private study only. Researchers wishing to reproduce or publish any images must apply to the Archivist for specific permission to do so.
Certain unbound documents may be photocopied (up to A4 size) at the discretion of the Archivist on the understanding that these copies are for private study only. The Archivist may also be able to provide scanned copies of such documents, subject to the same terms. We are unable to supply copies of entries from the customer ledgers.