Sir Richard Hoare founded the business we know today at the Sign of the Golden Bottle in Cheapside on 5 July 1672.
Sir Richard established himself as a goldsmith-banker and moved his business to Fleet Street in 1690. He managed the bank until his death 300 years ago, in January 1719.
We held a small service to celebrate his remarkable life. Not only did he establish one of the longest-standing family businesses in the UK, he also found the time to have 17 children.
Sir Richard, an only child, was baptised at St Giles' Cripplegate on 8 September 1649. He began an apprenticeship in 1665, the year of the Great Plague, before qualifying as a goldsmith in 1672. He married Susanna Austen three weeks later, on 30 July 1672.
In 1702, he was knighted by Queen Anne. A few years later in 1710 he was elected as a Member of Parliament for London before becoming Lord Mayor of London in 1712. He was known and recognised for good works, which include support of the Naval Hospital at Greenwich and Christ's Hospital school, of which he became president in 1713.
Sir Richard died in 1719 and his funeral was held in St-Dunstan-in-the-West on Fleet Street, where he is buried. An account of the funeral was written in newspapers, which included the following: "His obsequies were attended by a great number of persons of all qualities, by whom the loss of so worthy a gentleman was universally lamented".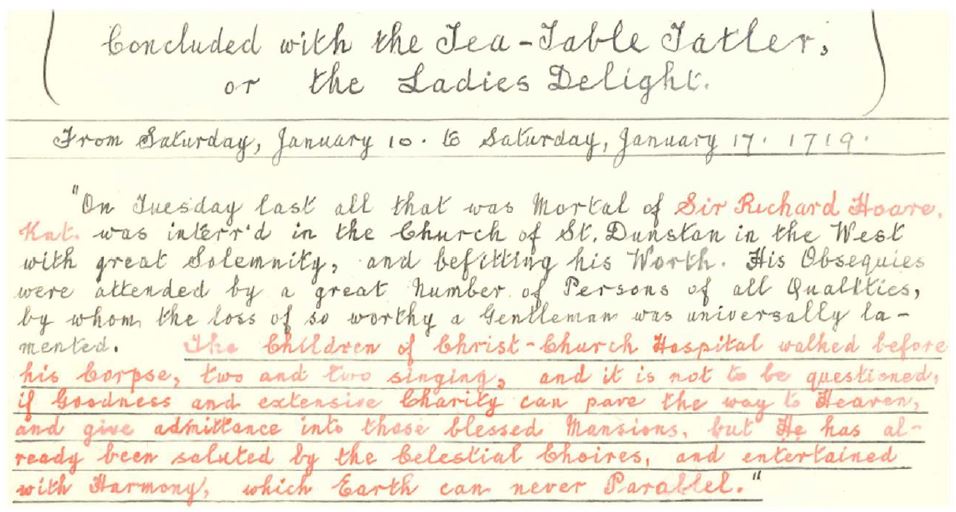 An account of his funeral appeared in the Orphan Reviv'd, January 1719